NOTICE: San Fernando Valley P&C EXAM PREP regularly scheduled for Wednesday November 21 HAS BEEN MOVED to Tuesday November 20.
Mike Russ Financial Training Centers, Inc. has been servicing California's Pre-Licensing needs since 1979. Since our inception it has been our goal to provide our students with the most accurate and current knowledge necessary to pass the various examinations to obtain your license for selling insurance, real estate, and securities. (read more...)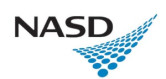 *ONLINE PRE-LICENSING NOW OFFERED*
MRFTC is now offering Life and/or Code & Ethics Pre-licensing as an online course. Please click on the link below to get more information and to get started. Stay posted! Property and Casualty course coming soon!
Returning Students
Please remember to bring your yellow enrollment receipt to every class you attend at Mike Russ Financial Training Centers, Inc. Students who do not have their yellow enrollment receipt may be denied eligible discounts.